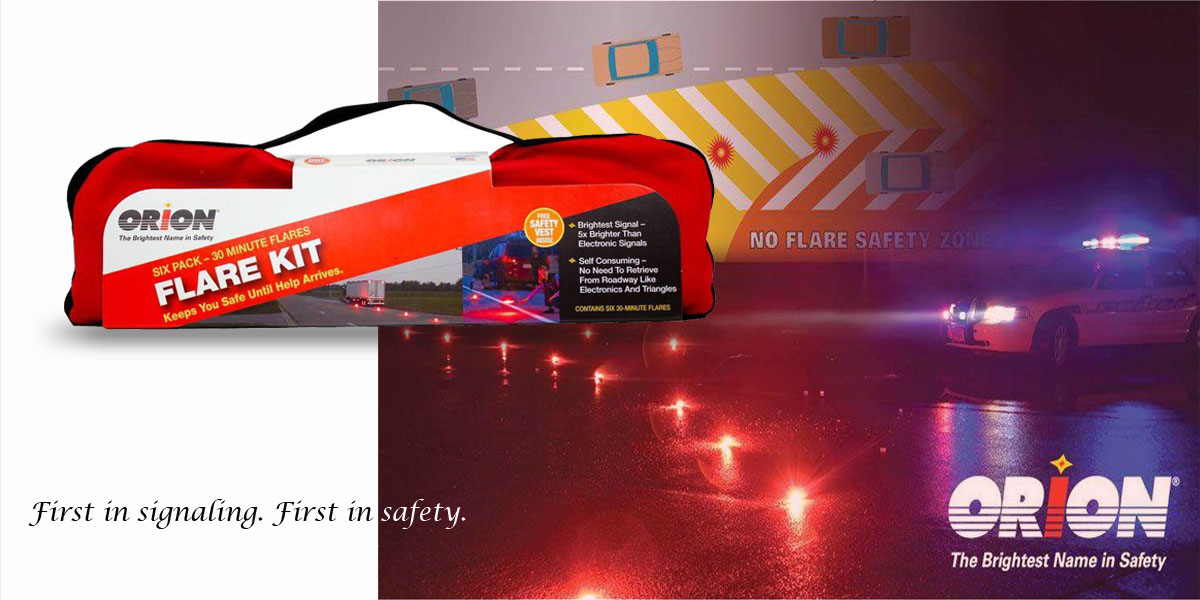 Orion has been making highway flares and other roadside signaling products for nearly a century. Today, we're the world's leading manufacturer.

All of our flare products are made in the U.S.A. under the industry's strictest quality and safety guidelines. When you purchase an Orion product, you're getting the proven best performing, highest quality product you can buy.
Reasons Americans Rely on Flares as Opposed to Alternatives
Flares operate in all environmental conditions – including adverse conditions like fog and snow.
No alternative product communicates "emergency" like a flare – you KNOW there is an emergency when you see a flare and caution is required.
Because flares self-consume, safety professionals and consumers alike do not need to take extra risk of retrieving item from darkened or dangerous roadway – unlike all alternative signaling products.
Flares are "self–contained." That means you don't need batteries, a separate light source or anything else to make them function. They are designed expressly for emergency situations.