Maxx Oil is America's trusted motor oil. Reliability and performance for any engine – with a full range of oils. Including PRO MAX for everyday auto needs and PRO RACING for higher performance motorsports.
Winter oil
Cold winter weather can be damaging to your vehicle without the proper care, especially for older vehicles. On top of simple maintenance and good driving habits, there are few additional tips that can help your vehicle through cold winter months. Make sure to check your coolant. Check the mixture (50/50 of antifreeze and distilled water) and perform a pressure test of the cooling system to check for any leaks. One of the first steps for vehicle maintenance is to change engine oil. The cold weather may call for a more frequent oil change as motor oil lows quicker in cold weather for many vehicles. It is also important to rotate and balance your tires with every other oil change to help keep your vehicle components from being damaged. Did you know that cold temperature reduces the battery power? Make sure you check and replace the battery to avoid being stranded in the cold. Broken belts and hoses can also leave you stranded. Keep in mind that cold weather affects the life expectancy of belts and hoses. Not only that, stretched belts can affect and even damage engine performance. Don't forget to perform necessary maintenance for vehicle longevity as well as your safety, especially during harsh weather conditions. With our Pro Max motor oil, it can provide a quick motor start wtih lubricantions to protect your engine in the cold weathers.
Summer oil
Summer weather calls for a different type of care for your vehicle. The hot summer heat causes the oil to thin out. Therefore, it is recommended that thicker grade oil is used on your vehicle during summer months. Summer time demands more from your vehicle with road-trip vacationing and more opportunities for driving. With this in mind, it is important to find the right motor oil from Maxx Oil with the correct viscosity that helps promote optimal performance while protecting your engine.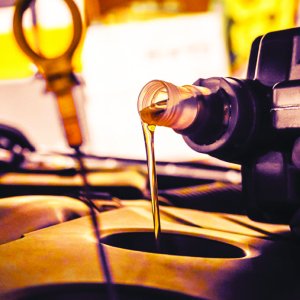 Synthetic vs Conventional Oil
Synthetic motor oil is created by oil engineers, scientists and chemists putting together specific ingredients that provide highest levels of protection and performance for your engine. Synthetic motor oils protect your engine during startup and against temperature extremes. So, if you want to better protect your vehicle from engine damage, usage of synthetic motor oil is, without a doubt, the best option. Conventional motor oil does what is required to help your engine against heat and breakdown. It is true that these base oil blending process with chemical additives meet the manufacturer's desired levels of heat tolerance, breakdown resistance, and viscosity. Conventional motor oil is good for drivers with routine driving habits, such as commuting and cruising. It may also be recommended for drivers with newer vehicles with lower mileage. However, it is important to consider how long you plan to keep your vehicle. Using synthetic motor oil is something you must consider to prolong the life of your vehicle.
Synthetic motor oil
Maxx oil synthetic motor oil creates a more consistent coverage on engine surfaces. Meaning improved acceleration, fuel economy and longer engine life. Maxx oil has appropriate oil weights for higher performance and increased protection for your vehicle.
Why is oil change needed?
Your vehicle's engine is made up of moving parts that work together, and oil plays a vital function to keep those parts properly lubricated to avoid damage. The more you drive, regardless of your driving habits, the engine is susceptible to dust, dirt, and debris that can contaminate the oil in the engine. That is why getting an oil change is necessary. Not only does engine oil help maintain engine lubrication, but it also helps your engine from over-heating due to friction. As mentioned before, the debris will contaminate the oil. If it is not changed frequently, the oil will turn to sludge decreasing the life of an engine. Using our Pro Max motor oil can also improves gas mileage since poor engine lubrication can increase fuel consumption.