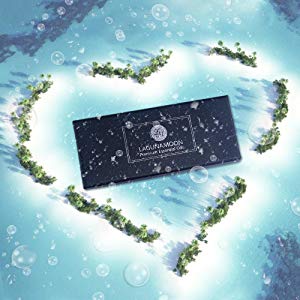 Lagunamoon Aromatherapy Essential Oils Set includes 6 most popular oils:Lavender,Tea Tree,Peppermint,Eucalyptus,Lemongrass,Orange. All our oils are 100% pure and natural offering a huge variety of applications and benefits.
Friendly Reminder:
- For topical use only,need to be diluted with a carrier oil such as jojoba before use.
- Do not take any essential oils internally without consulting a qualified professional.
- Always consult with a healthcare professional before using any herbal remedy especially if pregnant,nursing,or taking other medicines.
- Avoid contact with eyes. Keep out of reach of children.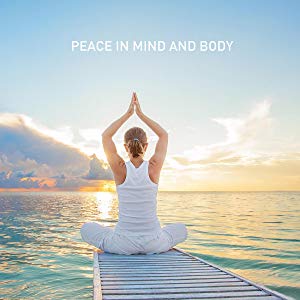 Pure lavender oil is one of the most gentlest,but also one of the most powerful essential oils.It is widely known for its calming and relaxing properties.
Tea tree essential oil has been used for centuries by cultures around the world to soothe.
Eucalyptus essential oil can help promote feelings of relaxation and clear breathing.
Lemongrass provides a pungent,smoky aroma,and offers purifying and toning benefits for the skin.
Peppermint's minty,fresh scent can be used aromatically and topically throughout the day to uplift mood and promote a sense of focus.
Orange enhances any essential oil blend with a fresh,sweet,refreshing aroma.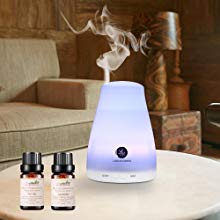 Diffuser
Diffuse lavender essential oil around home to reduce feelings of stress and tension.For different aromatherapy needs,choose different oil from this gift set.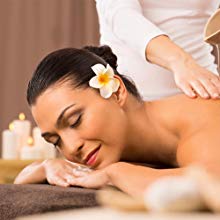 Massage Therapy
Use a few drops of lemongrass and lavender,mixed with an unscented lotion during a relaxation massage.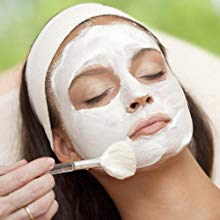 Beauty
Combine 1–2 drops tea tree oil with your facial cleanser or moisturizer for added cleansing properties,or apply to skin after shaving to prevent razor burn.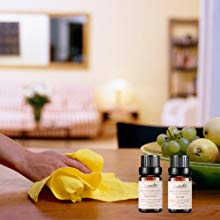 Cleaning
Eucalyptus essential oil combine with Lemon and Peppermint in a spray bottle for an effective cleaning spray.